Malaysia foreclosures fall to lowest rate since March 2008.
Date: 07/04/2015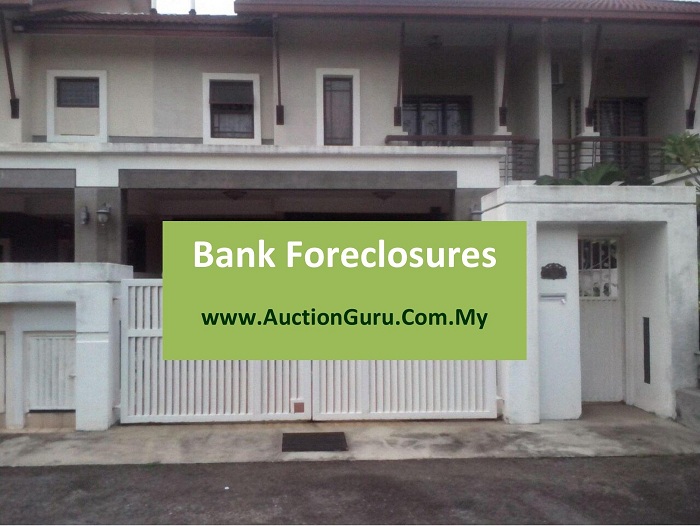 A foreclosure house in the neighbourhood of Putra Heights, Selangor in 2014.

Foreclosure activity in Malaysia fell last month to the lowest rate in nearly seven years as banks started the process on fewer homes and scheduled fewer auctions than in the previous month, research firm AuctionGuru.Com.My, Gary Chia said on Monday.
A total of 2,478 properties for the month of March this year across Malaysia were at some stage of the foreclosure process, which includes foreclosure notices, scheduled auctions and bank repossessions, Gary Chia said.
That drove overall foreclosure activity down 28 percent from the same time last year.
"Given that 2008 was the peak of the housing bubble, this seven year low in foreclosure activity is a significant milestone and a sign that nationwide foreclosure activity is on track to return to historic norms this year—and is possibly even headed below historic norms given the tight lending standards over the past years, ''AuctionGuru.Com.My, Executive Director, Gary Chia said in a statement.
Lenders started the foreclosure process on 2,093 properties in February, down 29 percent from last year February 2014.
A total of 2,204 properties were scheduled for foreclosure auctions in January, and down 27 percent from a year ago.
Bank repossessions however climbed last month as lenders reclaimed 16 percent more properties than in February. Still, foreclosures were down 28 percent from year-ago levels.