Chur Associates\' 8th Client Appreciation Networking
Date: 03/06/2016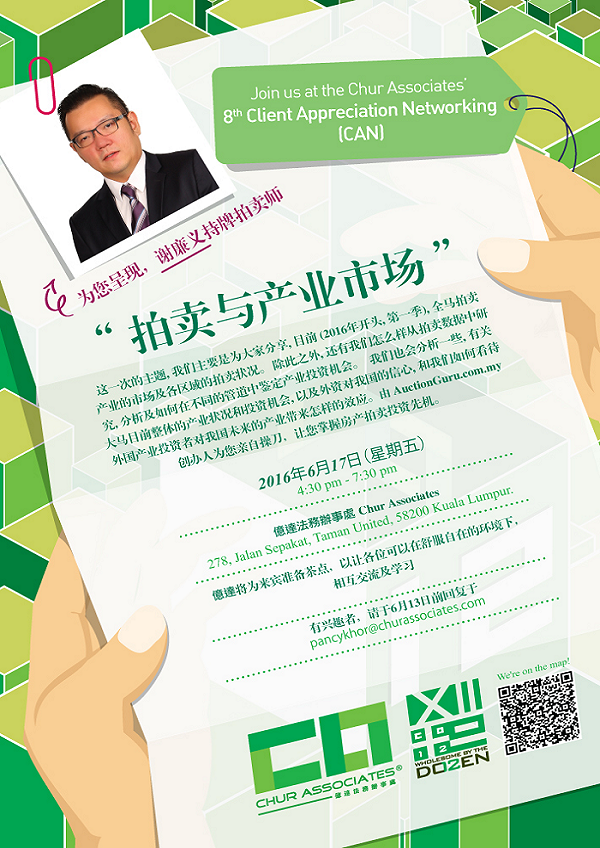 Chur Associates' 8th Client Appreciation Networking
Date : 17 June 2016
Time : 4.30pm - 7.30pm
Venue : Chur Associates, 278, Jalan Sepakat, Taman United, 58200 Kuala Lumpur.
Please contact Ms Pancy Khor, Chur Associates at 03-7982 5618 or pancykhor@churassociates.com for siting reservation. Hurry up, the siting is limited.
* Finger foods will be served.
Please be informed that this event will be conducted in Mandarin speaking.